Get your 15 € voucher now! Just register our newsletter.
You will receive your voucher code after subscription. Enjoy your next shopping!
Exclusive business shoes
Welcome to Shoes 4 Gentlemen – the new brand for individual > Men`s business shoes.
Men's business shoes are often underestimated, but are so important: they can change the entire outfit and they are noticed by everyone.
Style begins with shoes
If your shoes look good, they will provide even a neutral suit exclusivity. Also the opposite is true. An unattractive or dull business shoe can ruin the look of any high quality suit.
We have been businessmen for over 20 years and wear business shoes ourselves.
We think there are too little individual and attractive business shoes available for gentlemen. Either the selection is boring or the price is out of proportion.
Italian style
The range includes an exclusive selection of business shoes with italian Design in limited numbers > Selection
Our focus is individual Design which means individuality and representative look, but of course, also on a pleasant wearing comfort. That is why we test each model personally. In order to be powerful and strong, you have to feel comfortable in your shoes all day.
Stay on top
> Collection gives a quick overview. You can see immediately which business shoes meet your personal preference. Or go directly to a category. The range includes classic business shoes > BUSINESS CLASSIC , as well as business shoes for the casual business look > BUSINESS CASUAL and also a stylish selection of individual models > BUSINESS INDIVIDUAL . Just choose your preferred style of business shoes that suits you best.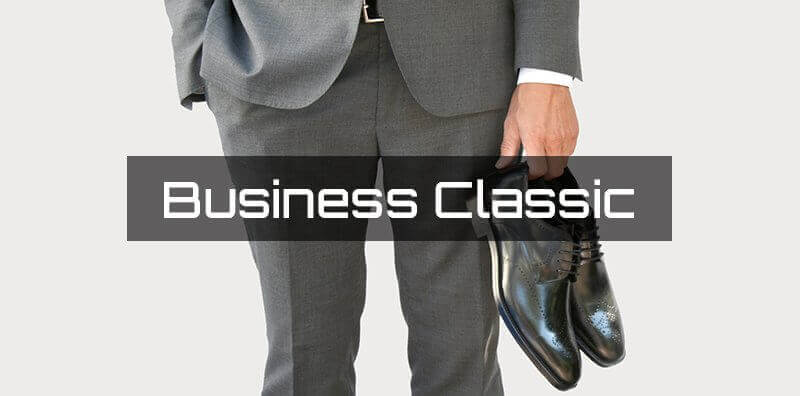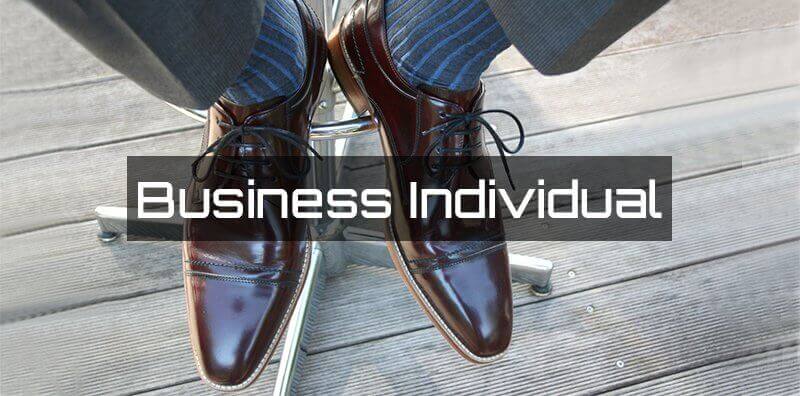 Always well dressed
Do you want to present yourself as professional, stylish and competent?
If so, your personality and appearance should be positively underlined by your business shoes. That is why our Men's Business Shoes are made for the individual, strong business man, who enjoys presenting and does not want to get lost in the anonymous grey mass.
You will find a lot of individuality in this collection – no matter if you are looking for men's business shoes in traditional colours like black, brown or cognac. Or you want more special models/colours like Bordeaux for example. You will also find elegant shoes for men in polished leather or with black varnish.
Feel the quality
Step by step, high-quality men's shoes are created through many individual parts by skilled hands, offering the wearer a high level of comfort. These designer shoes for men are manufactured and produced in limited numbers by traditional manufacturers in Italy and Portugal.
Material: Our business shoes are made of natural materials. The upper and inner lining is 100% genuine leather or combined with canvas for perfect air circulation. Furthermore all business shoes with leather sole create an optimal climate for your feet.
Welted Shoes
The largest part of our selection are welted shoes. With this traditional method, the upper (shaft) is stiched to the sole and frame. Either manually or by machine. Today, the manual way has become very rare and almost all welted shoes are stiched by machine. With welted shoes you can replace the sole.
---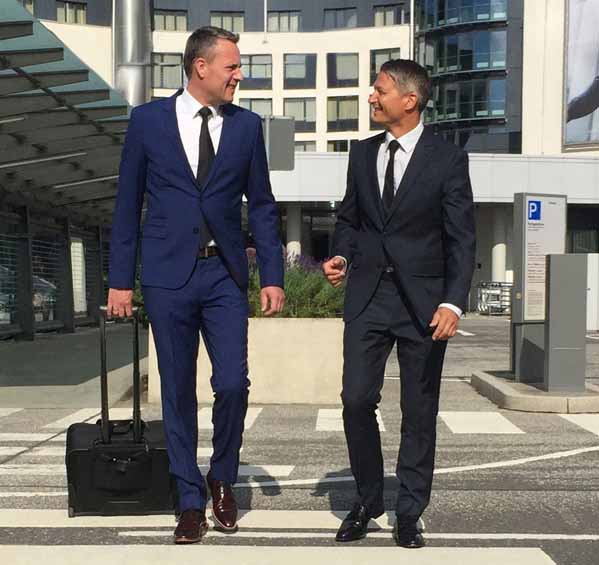 SOLID APPEARANCE
Do you often have to stand up for many hours? Like on a fairs or shows? A thick leather sole compensates a hard ground very well. Our comfortable business shoes for men are equipped with strong soles and a comfortable foot bed. For example our shoes with article numbers starting with 3 (3xx) have leather soles up to 10 mm thickness. This offers you more comfort.
RELAXED SHOPPING
You probably have very little time for shopping. We offer you efficient and time saving > shopping (24/7) .
Find your favourite pair of shoes and forget about annoying parking situations or inconvenient opening hours.
You can shop anytime you like from anywhere in the world – no wasted time.
BEST VALUE OF MONEY
If you go to a store you will hardly find a nice pair of high quality leather shoes in exclusive design for less than 180,- €. We change that. Our pricing is very attractive and you pay only for what you actually want. Your new exclusive and high quality business shoes.
---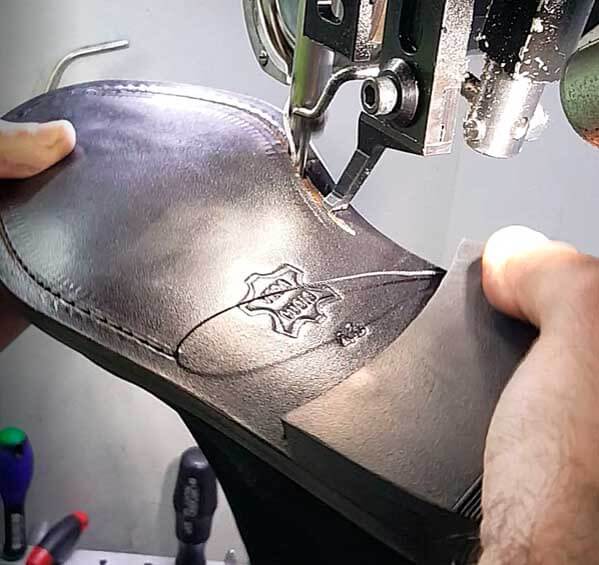 Benefit from membership
You have the first choice when new models arrive and you can prticipate on new designs. If you like the shoes, you recommend them to your network and colleagues and it will be worth it. We hope that some of our business shoes match your taste. Maybe you also have additional design ideas – or a favourite pair of shoes that you cannot find anymore? Then become a member of our club and tell us about it. Or send us photos of shoes you really like. We ask for your opinion and bring customer ideas together. This way you can participate in the creation of new designs and in the end you might have a pair of business shoes exclusively designed by/for you. All about > Membership .